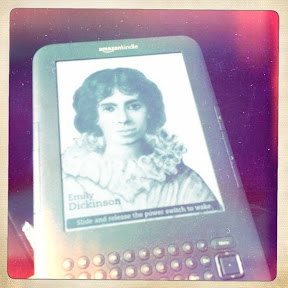 winning free stuff is just the best thing, don't you think?
like i had mentioned before, M had a business seminar this last weekend in So Cal. every day the seminar peeps had a raffle giving away prizes and such...
and on one lucky day, M's name was drawn- and his prize was a kindle! Sa-WEET!
he told me that after they drew his name, he threw his hands in the air, screamed really loud, and ran all the way up to the stage where he hi-fived the MC. i reaaaalllly wish i could have been there to see that. he's so cute.
anyway, i'm totally pumped because i love to read. who doesnt!? i love how many free books you can get on the kindle. i feel like i'm stealing or something. but i realize i could definitely use some new good book suggestions to fill up my new digital library. help??? what reads have you been lovin this summer?
help a sista out, will ya?
xoxo